Disable File Association Web Service
Skips the "Windows cannot open this file..." prompt while opening unknown files.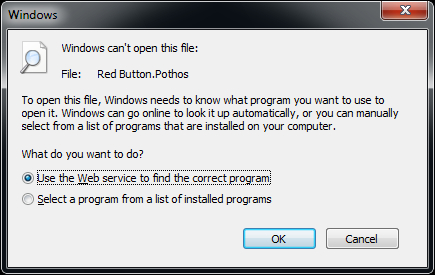 The "Windows can't open this file..." dialog, Windows 7
The message "Windows cannot open this file..." is always displayed when a user tries to execute a file with a file extension unknown to Windows. The system is giving you the option to search the Internet for clues on how to handle that file then or pick a software from the list of installed applications of this computer. The web search is unfortunately still unable to identify the majority of unknown file types which means that bypassing the dialog completely is still the best idea to go forward.
System reboot: not required
OS: XP, Vista