Red Button
>
Help
> Quickstart Guide
Quickstart Guide
Red Button has surprisingly simple and convenient user interface. There are enough only 2 steps to perform the main functions.
The first step: select features. Click on the "Features" menu. In the appeared window check required features. Click the "OK" button.
The second step: apply selected changes. Press the red button. Wait for the completion message to appear. The message will appear when the progress bar will reach the end.
Your choice remains. Therefore further at work with the program if you do not want to make any changes in features, it is enough to execute the second step - to press the red button.
At work with the program in Windows XP there can be following messages.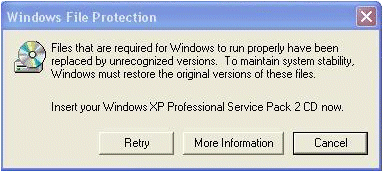 On the first message answer "Cancel", on the second - "Yes".
It is possible to launch Red Button from a command line. For details look under the Command Line Mode section.